Becoming an Outsider

-

An inside look at Outsiders talent out on location with MEC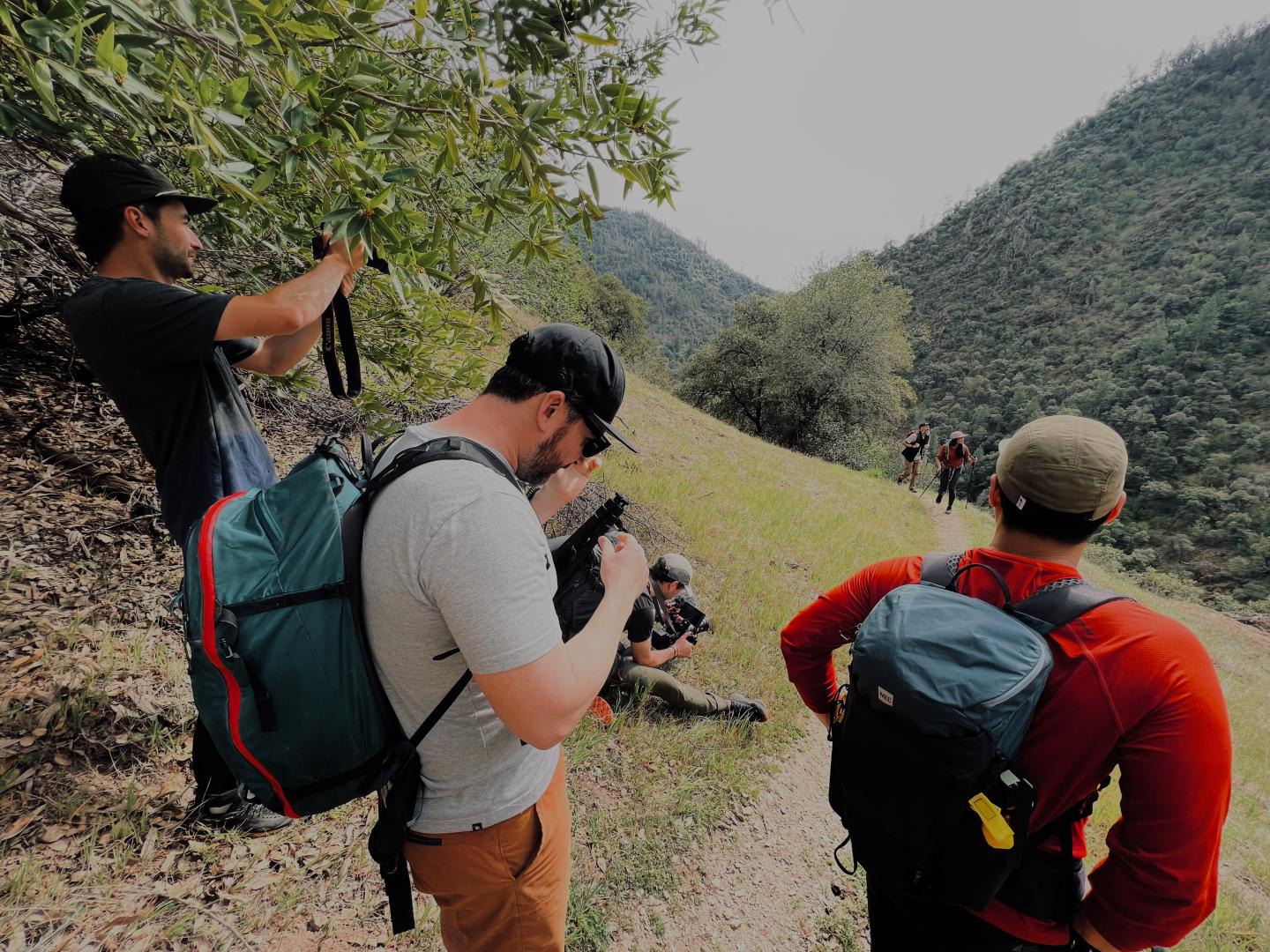 Article By Cynthia Reaves
In Salt Lake City, Utah, Eugene Kim takes a call from me. The day is busier than he intended, but most days are as a multi-passionate creative. Eugene is the founder of a coffee company- The Bean Yard Coffee House, manages a family business- Advanced Gloves, and makes time for his other passions and interests (rock climbing, Cross-Fit, skiing and loving his family…to name only a few). Eugene is an exuberant risk-taker, a never-ending knowledge seeker, a joy bringer, and most recently, an Outsider.
Eugene saw an ad on Instagram and completed the initial steps. "I think it was Eric and the other talent that I had the conversation with where we were both like, is this real?" Eugene says jokingly. "It turned out very real, and it turned out to be a very fruitful experience." Outsiders Network is on a mission to reinvent the media image of people in the outdoors because they believe representation matters.
Outsiders embrace people of diverse ethnicities, gender identities, sexual orientations, sizes, ages, and adaptive abilities.
Eugene's Story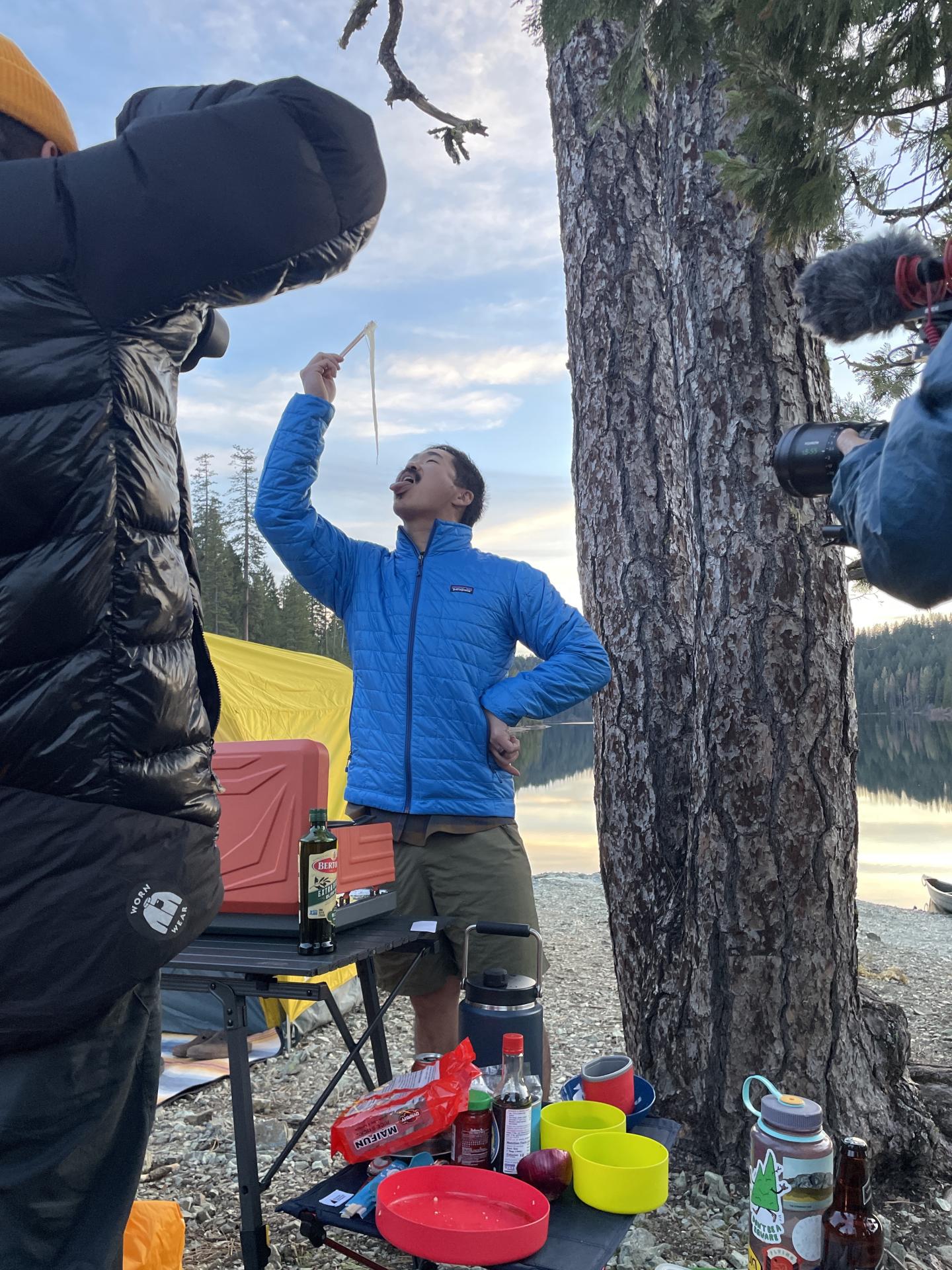 Eugene filled out the form to be an Outsider in the fall. Still, he never fully committed to the Network by submitting his final application as he got hung up on the video portion. Eugene used the skill set from all his endeavours and created a simple point-and-shoot video with a tripod. Two weeks later, he got the call from co-founder Holly Fraser for an opportunity in front of the camera.
It was surreal for Eugene and he was immensely grateful for the opportunity unravelling before him. One of the unique abilities of the Network is curating symbiotic, succinct creative pop-up style relationships that sustain the life of the shoot and beyond and create a bit of magic. Eugene knew no one. They were a group of creative strangers from a similar regional location brought together by the outdoors.
Eugene had no experience but sought out this new opportunity. When (after validating it was not a scam) he first met with the other crew members and felt like it was tight-knit from the start. He rode with the videographer and Outsider, Emma, from San Francisco to the North Country wilderness. The group bonded over rock climbing.
"It was a very cohesive group of talent. We had many things in common, and we were all there to have a really good time and create great content. I guess I have a constant smile, whether or not I'm being serious. And so it was helpful that it was already a lighthearted shoot, to begin with," says Eugene.
The crew worked the whole day into the twilight hours. They slept in a hotel, and it took six days of backcountry shooting to complete the shot list. They travelled by car to and from the shoot and got to know one another.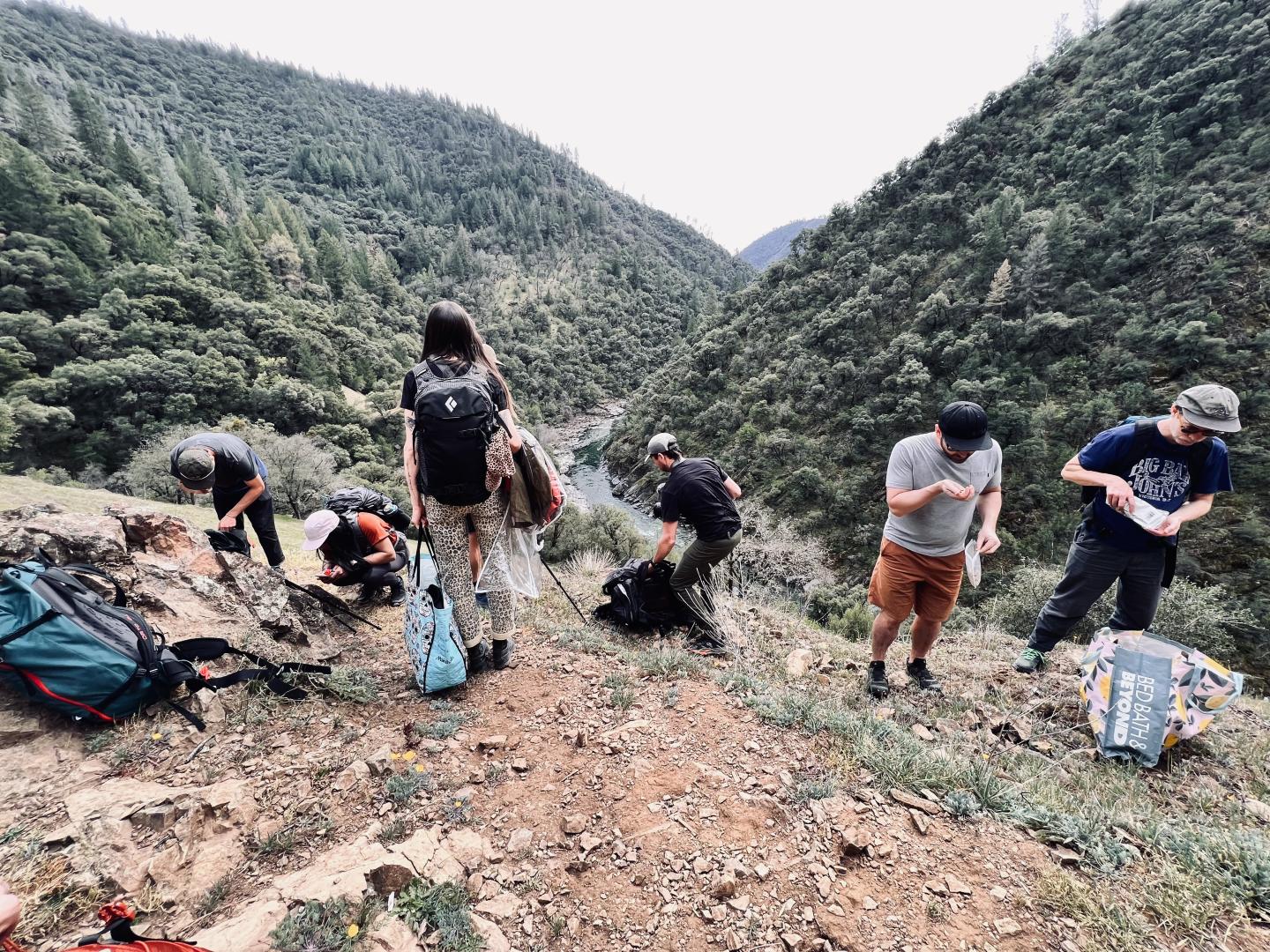 No matter where life takes Eugene, he never leaves his charisma behind. Eugene brought joy to the shoot. In an otherwise-could-be-awkward situation, he kept it light and simple. Eugene approached this shoot and his authentic life by recognizing,
"Everything you do has something that you can turn into a smaller step that you can recognize as a single serving success. The grind can be real, but when you recognize small things, create small joy in your day. It kind of help make things a lot easier to grind through it," says Eugene.
"A great example is a latte. There are several steps to making a good latte: Having the right grind, having the espresso poured at the right time, and steaming the milk right. Next, having the right amount of control of the milk as it introduces into the espresso. Finally, creating the separation between the foam and the espresso to create meaningful art," says Eugene.
"Every single one of those steps is something you can recognize as a single serving success. If you do it right once, it can create so much joy. Although, you might not get it right all the time. It is the same thing with skiing. It's the same thing with photography. It's the same thing with work. It is the same with life."
Would you like to experience a photoshoot in your area in the great outdoors with a top brand? Then, sign up to be an Outsider.